DistroWatch Weekly
DistroWatch Weekly, Issue 708, 17 April 2017
Welcome to this year's 16th issue of DistroWatch Weekly! One of the positive aspects of using open source software is that the code which makes up our applications can be reviewed and audited for problems. This means anyone who has the skills and time can find bugs or security issues and fix them without waiting for a commercial software vendor to do it for them. This week we talk about installing programs using source code and the potential benefits involved in our Questions and Answers column. Then, in our Opinion Poll, we talk about sources and methods of installing new software. First though, we talk about a user friendly distribution, Maui Linux, which is based on KDE neon. The KDE neon project showcases the latest KDE software and Maui Linux shapes this cutting edge software into a full featured desktop system. We have more details on Maui Linux below, in our Feature Story. This week, in our News section, we talk about Snap packages coming to the Fedora distribution, Void supporting Flatpak, Red Hat retiring version 5 of Red Hat Enterprise Linux and how to run Android software on the GNU/Linux desktop. Plus we talk about the FreeNAS project's plans for the future of FreeNAS Corral, what will happen to Ubuntu GNOME once Ubuntu switches out Unity for the GNOME desktop and Debian's Project Leader election. As usual, we cover the releases of the past week and provide a list of the torrents we are seeding. We wish you all a fantastic week and happy reading!


---
Content:
Review: Maui Linux 17.03
News: Snap runs on Fedora, Void supports Flatpak, Red Hat retires RHEL 5, Android running on GNU/Linux desktops, FreeNAS changes plans for Corral, the future of Ubuntu GNOME, Debian elects new Project Leader
Questions and answers: Seeking security in source code
Released last week: Ubuntu 17.04, OpenBSD 6.1, OpenELEC 8.0.0, Tiny Core Linux 8.0
Torrent corner: Antergos, CentOS, GoboLinux, NuTyX, OSGeo-Live, PCLinuxOS, TrueOS, Univention, Vine
Upcoming releases: Tails 2.12
Opinion poll: Sources for new software
---
Listen to the Podcast edition of this week's DistroWatch Weekly in OGG (97MB) and MP3 (71MB) formats.
Feature Story (by Jesse Smith)
Maui Linux 17.03Maui Linux is a distribution which originally grew out of Netrunner, but is now developed as a separate project. Maui is currently based on KDE neon which is, in turn, based on Ubuntu long term support (LTS) releases. The project's website describes Maui as follows:
Fast and easy to use, yet powerful for computer users of all levels, Maui is a part-rolling distribution based on KDE Neon/Ubuntu. Maui features its own managed repositories and backport channels.
First impressions

The Maui distribution is available in one edition which ships with the KDE Plasma 5 desktop environment. Maui is available for 64-bit x86 computers exclusively and the installation media is 1.9GB in size. The distribution does not shy away from shipping proprietary software and includes popular applications such as Steam and Skype in the default installation.

Booting from the Maui media causes the distribution to launch a live desktop environment. We are presented with the KDE Plasma 5.9.3 environment. The background is colourful and there are large icons on the desktop. These icons launch a software & hardware information panel, open the Dolphin file manager, open the project's release notes in the Firefox web browser and launch the distribution's system installer. At the bottom of the screen we find a panel that contains the application menu, task switcher and system tray. The icons in the panel are larger than I would usually expect. I also found the default fonts were unusually large on Maui compared to most other distributions. I liked seeing the bigger text as I tend to prefer larger (or at least thicker) fonts.

Installing

Maui uses the Calamares graphical system installer. Calamares works quickly and presents fairly clear prompts for information that make it easy to get the operating system installed quickly. Calamares walks us through selecting our preferred language from a list and we can choose our time zone from a map. We are then asked to confirm our keyboard's layout. Next comes disk partitioning and Calamares offers to either take over the disk or let us manually partition our hard drive. I took the manual option and found the partition manager to be easy to navigate and fairly flexible. Maui supports working with ext2/3/4, Btrfs, XFS, JFS and Reiser file systems. The installer can also set up encrypted partitions, help us place where to install the GRUB boot loader and work with either MBR or GPT disk layouts. The final screen of the installer asks us to create a user account. The installer then copies its files to our hard drive and offers to reboot the computer.




Maui Linux 17.03 -- The System Settings panel
(full image size: 631kB, resolution: 1280x1024 pixels)



The new copy of Maui boots to a graphical login screen that is set against a plain, blue background. Signing into our account brings us back to the Plasma desktop. The application menu Maui uses is a bit unusual in that it takes up the whole screen, but doesn't present a grid of applications like GNOME or mobile devices usually do. Instead the full screen menu is divided into three columns. To the left we see a list of "favourite" programs, to the right we see a list of software categories and the middle column shows applications in the highlighted category. At the top of the menu is a search bar where we can look for programs using key words. Personally, I was not a fan of this full screen menu. It required more mouse movement than usual as I had to move the mouse to the bottom-left corner of the screen to bring up the menu, then move to the far-right to select a category and back to the middle to pick my application. Luckily, Maui provides three alternative menu styles we can access by right-clicking on the application menu button. These alternative menus include KDE's typical two-panel launcher and a classic tree-style menu.

Managing software

Another feature which stood out was an icon in the system tray which, when clicked, causes a drop-down virtual terminal to appear at the top of the desktop. This drop-down terminal makes it easy to quickly launch programs from a command line environment. Next to the drop-down terminal icon is an indicator which lets us know when software updates are available.

Clicking the update icon in the system tray opens a window which displays the available software updates in Maui's repositories. The distribution uses the mintUpdate update manager which lists available updates with a safety rating. Ratings are given in the range of 1 through 5 with packages ranked as 1 being safe while packages marked with a 5 are considered unsafe. The update manager automatically selects packages in the range of 1 through 3 to be installed while riskier packages are displayed, but not downloaded automatically. During my trial with Maui all the available updates installed without any problems.




Maui Linux 17.03 -- Adjusting which updates are automatically selected
(full image size: 875kB, resolution: 1280x1024 pixels)



Maui pulls in software packages from several sources. The distribution uses packages from Ubuntu and Ubuntu's Backports repositories as well as the Canonical Partners repository, a personal package archive (PPA) for WINE and Maui's own repositories. These package sources provide us with a wide range of software. To manage all of these packages we can use the APT command line tools or the Synaptic graphical package manager. Synaptic has a fairly simple layout, presenting a list of available packages in alphabetical order. We can use search terms or filters to narrow down the list to make it easier to find what we want. We can click a box next to packages to queue them to be installed, removed or upgraded. Synaptic may not be as newcomer friendly as many modern software managers, but it works quickly and offers many package- and repository-management options.




Maui Linux 17.03 -- Managing software packages with Synaptic
(full image size: 685kB, resolution: 1280x1024 pixels)



Hardware

I tried running Maui in two test environments, one was a desktop computer and the other was a VirtualBox virtual machine. Maui booted and ran in both environments, detecting my network connection and playing sound without any problems. I was pleased to find Maui integrated with VirtualBox automatically and was able to make full use of my host computer's screen resolution. In both environments Maui used approximately 360MB of RAM when logged into the Plasma desktop. The only difference I noticed when running Maui in the two environments was the Plasma desktop lagged when running in VirtualBox. This made navigating menus or moving windows frustrating. I found that disabling desktop effects and compositing improved Plasma's responsiveness a good deal. Maui still was not snappy in the virtual environment, but it worked well enough for day to day use. When running on physical hardware, Maui's desktop was responsive. I found the distribution was able to detect and set up my printer using a module in the System Settings panel, which I will touch on later.




Maui Linux 17.03 -- Setting up a printer
(full image size: 173kB, resolution: 1280x1024 pixels)



Applications and features

The distribution ships with a lot of popular software, including the Firefox web browser with the Adobe Flash player. We are also given a copy of LibreOffice, the Pidgin messaging software, the Transmission bittorrent client and Thunderbird for e-mails. Maui provides us with a remote desktop client, the Okular document viewer and the Skype VoIP client. The distribution ships with several multimedia applications including the Audacious music player, the Handbrake transcoding software, the VLC media player, the vokoscreen desktop recorder and the Kamoso webcam utility. We are offered such artistic programs as the GNU Image Manipulation Program, the Krita drawing program and Inkscape. There are several games in the application menu along with the Steam gaming portal from Valve. Maui ships with the KDE Partition Manager, a copy of VirtualBox for running virtual machines and a process monitor. Common utilities such as an archive manager, text editor, calculator and the K3b disc burning application round out the selection. In the background we find Java is available along with the GNU Compiler Collection. Maui uses systemd 229 for its init software and runs on version 4.4.0 of the Linux kernel.

One of the tools Maui provides which stood out was Grub Customizer. This is a graphical utility which helps the user edit their boot menu entries, add or edit kernel parameters and change the appearance of the boot menu. Digging around GRUB's configuration files by hand can get confusing and editing the boot loader's configuration manually can lead to a system not booting properly. Having this graphical tool, which turns managing GRUB into a point and click experience, was a welcome feature.




Maui Linux 17.03 -- The default application menu
(full image size: 701kB, resolution: 1280x1024 pixels)



Another feature of Maui I appreciated was the System Settings panel, which is used to tweak and customize the Plasma desktop, also includes configuration modules for managing the underlying operating system. Looking through the settings panel we can find modules for managing printers, creating user accounts and managing background services. I find that I like this unified settings panel approach where I can configure both the desktop and manage the operating system. This seems more convenient to me than having separate settings panels for the operating system and the desktop environment.

While I was using Maui I took note of a few features which I felt set the distribution apart from others I have tried recently. Earlier I mentioned Maui tends to use large fonts and icons, which I appreciate. I also found the default theme placed clear, thick borders around windows. I like this as it removes the guess work as to which window currently has focus and where the border is for resizing a window. Often times distributions will use themes which cause windows to blur together or hide window edges and I preferred Maui's high-contrast approach.

Earlier, I mentioned there is a README icon on the desktop which brings up a window with the project's release notes. This is convenient for finding out about new features. Though I think newcomers to Maui might be confused as the distribution is referred to alternatively as Maui and Netrunner in the notes.

One of the few aspects of Maui I did not like was the distribution is very quick to log us out. Clicking any of the shutdown, reboot or logout buttons in the application menu (whether intentionally or accidentally) immediately logs out the user without further warning or pause. If the user is not careful, this can cause work in progress to be lost. Most other distributions wait a few seconds or get confirmation before logging out the user to avoid accidentally interrupting tasks and I would have preferred if Maui had followed the trend.

Conclusions

On the whole I enjoyed using Maui, more than I had expected. There was not any one feature or program which really stood out as amazing, but I liked the overall style of the distribution. Maui provides a lot of software and features out of the box, offers a stable core based on an Ubuntu LTS release and includes cutting edge KDE Plasma software. I like that the application menu is full of useful software while avoiding overlap in functionality. I also appreciate how easy it is to use the Calamares installer and how quickly Calamares sets up the operating system. Mostly, I like that the distribution provides distinct windows, large fonts and a high-contrast theme which I found easy to look at over longer periods.

I ran into just two issues or concerns while using Maui. One was the performance of the desktop with its default settings in the virtual test environment. Maui performed well on my desktop computer, but Plasma was slow to respond when running in VirtualBox. It is possible to improve performance by adjusting some items in the System Settings panel, but it would have been nice if the desktop had defaulted to more efficient settings.

My second issue was not a bug, but rather a matter of style. Maui has a friendly look, lots of simple configuration modules and, over all, a very modern and easy to use approach. Everything looks new and tasks are typically performed through slick, graphical wrappers. The one exception I found was Synaptic. The venerable package manager works well, but is a bit cryptic compared to most modern software managers. I like Synaptic for its speed and flexibility, but I think something like GNOME Software or mintInstall might be more in line with Maui's newcomer-friendly approach.

On the whole, I like Maui. The distribution is easy to set up, friendly and generally stayed out of my way while I was working. This seems like a fairly beginner friendly desktop distribution which does a good job of making things easy without distracting the user or doing too much hand holding.

* * * * *

Hardware used in this review

My physical test equipment for this review was a desktop HP Pavilon p6 Series with the following specifications:
Processor: Dual-core 2.8GHz AMD A4-3420 APU
Storage: 500GB Hitachi hard drive
Memory: 6GB of RAM
Networking: Realtek RTL8111 wired network card
Display: AMD Radeon HD 6410D video card
* * * * *

Visitor supplied rating

Maui Linux has a visitor supplied average rating of: 9.6/10 from 11 review(s).
Have you used Maui Linux? You can leave your own review of the project on our ratings page.


Miscellaneous News (by Jesse Smith)
Snap runs on Fedora, Void supports Flatpak, Red Hat retires RHEL 5, Android running on GNU/Linux desktops, FreeNAS changes plans for Corral, the future of Ubuntu GNOME, Debian elects new Project LeaderSnaps are portable software packages which should be able to run on any Linux distribution with the Snap software installed. Developers can create Snap packages that will easily work across multiple distributions and users can download and install Snaps without waiting for their distribution to package the software in their official repositories. "

Among other things, Snaps make packaging, distribution and updates really easy for developers and automated for users. Which means you will get the latest version of your installed apps directly from upstream, on release day, or even daily if upstream has integrated Snap publication into their CI process.

" A post on the Ubuntu Insights site has reported that Snap is now available for Fedora, specifically versions 24, 25 and the upcoming version 26 of Fedora. Support for Snap packages can be added to Fedora by installing the snapd package from Fedora's repositories.

* * * * *

To date, most of the projects lining up to support working with either the Flatpak or the Snap portable package formats have been mainstream distributions like Fedora and Ubuntu. However, they are not the only ones. The independent, lightweight Void distribution has put their support behind Flatpak. In a brief news post the team says: "Today we merged Flatpak into the repository for all supported architectures and both libc implementations (musl and glibc). Flatpak provides a simple and user-friendly way to run, update and create self-contained desktop applications. It is possible to run proprietary, big and bloated software like Skype or Spotify on a lightning fast and sleek musl-based Void Linux system." This should also allow Void users to install the latest open source Flatpak packages from upstream projects as new versions become available.

* * * * *

Red Hat has announced it is retiring support for Red Hat Enterprise Linux 5. Version 5 was originally released back in 2007 and, following ten years of support and eleven updates, is being retired. This will also likely mark the end of support for related community projects such as CentOS 5. Red Hat customers who need to continue using version 5 have the option of purchasing extended support for three and a half years. The Red Hat announcement has further details: "

We recognize that some customers will wish to remain on Red Hat Enterprise Linux 5 even after the March 31, 2017 retirement date. To meet this customer requirement, Red Hat will offer customers the option to purchase the Extended Life Cycle Support (ELS) Add-On as an annually renewable subscription. This ELS Add-On provides customers with up to an additional three and a half (3.5) years of Critical Impact security fixes and selected Urgent Priority bug fixes for Red Hat Enterprise Linux 5.11. Red Hat Enterprise Linux 5 ELS coverage will conclude on November 30, 2020. Note that the Red Hat Enterprise Linux 5 ELS Add-On is available for the x86 (32- and 64-bit) and z Systems architectures only. The Red Hat Enterprise Linux 5 ELS Add-On is not available for the Itanium architecture. In addition, the Red Hat Enterprise Linux 5 ELS Add-On is only available for Server, and does not apply to layered products or Add-Ons.

"

* * * * *

The Android operating system runs a huge number of applications. The Android software ecosystem is massive and contains many useful tools, games and communications software. Over the years there have been several efforts to make Android applications run on GNU/Linux operating systems, with varying degrees of success. Most recently the Anbox project has made progress in running Android on GNU/Linux systems, including Canonical's mobile Ubuntu Touch platform. The Anbox software uses Linux container technology and should work on any Linux distribution that can run Snap packages. "

Anbox puts the Android operating system into a container, abstracts hardware access and integrates core system services into a GNU/Linux system. Every Android application will behave integrated into your operating system like any other native application. To achieve our goal we use standard Linux technologies like containers (LXC) to separate the Android operating system from the host. The Android version doesn't matter for this approach and we try to keep up with the latest available version from the Android Open Source project.

" Further information can be found on the Anbox website.

* * * * *

Back on March 15th, FreeNAS Corral was released. The new version, which was originally going to be named FreeNAS 10, marked a significant departure from past versions of the FreeBSD-based storage system. A lot of changes were introduced in FreeNAS Corral and it seems many of the project's users were not in favour of the new design. Kris Moore has reported that the FreeNAS team has shifted direction and is now treating FreeNAS Corral as a technology preview while new features are being backported to the older FreeNAS 9 release. "

FreeNAS Corral as it was originally released is being relegated to "technology preview" status while we work hard to re-base its exciting new features upon the rock-solid FreeNAS 9.10 base. As many of you die-hard FreeNAS users know, we released FreeNAS Corral on March 15th, and the initial community response was largely positive. There was a lot of excitement around the updated UI and the VM/Docker support, especially. However, we've also seen nearly half of the initial users revert back to FreeNAS 9.10. User feedback about this drop-off has been clear: challenges upgrading from 9.10, general instability, lack of feature parity with 9.10 (Jails, iSCSI, etc), and some users experiencing lower performance than expected given the increased demands FreeNAS Corral has on system hardware resources. With the subsequent departure of the FreeNAS Corral project lead, we re-examined the features, benefits, and issues with Corral and have decided to revise our plan for its future.

" Details on FreeNAS's plans for the future can be found in Moore's forum post.

* * * * *

We recently reported that Canonical is ceasing development of the Unity desktop environment. Future versions of Ubuntu will use the GNOME desktop environment instead of Unity. This move raised some questions as to what would happen to the Ubuntu GNOME community edition, which supplies the GNOME Shell desktop on an Ubuntu base. Jeremy Bicha has posted an answer, indicating Ubuntu GNOME will be discontinued. "

As announced last week by Ubuntu founder Mark Shuttleworth, Ubuntu 18.04 LTS will include GNOME instead of Unity. Specifically, it will be GNOME (including GNOME Shell) with minimal Ubuntu customization. Next year, if you are using either Ubuntu 16.04 LTS or Ubuntu GNOME 16.04 LTS, you will be prompted to upgrade to Ubuntu 18.04 LTS. For normal release users, this upgrade should happen with the release of 17.10. As a result of this decision there will no longer be a separate GNOME flavor of Ubuntu. The development teams from both Ubuntu GNOME and Ubuntu Desktop will be merging resources and focusing on a single combined release, that provides the best of both GNOME and Ubuntu. We are currently liaising with the Canonical teams on how this will work out and more details will be announced in due course as we work out the specifics.

"

* * * * *

The Debian project's developers have voted on who will be their next Project Leader. Debian regularly votes new leaders into office in what is, for open source projects, an unusually democratic process. This year's winner of the Project Leader position is Chris Lamb. Lamb's platform talks a good deal about making Debian easier for new users and improving the support and documentation for newcomers. He also wants to improve Debian's image as a project: "

What I believe Debian suffers most from is a problem of communication and perception with respect to the outside world. Our unflashy image - best encapsulated in our unengaging website - speaks to what P. G. Wodehouse might refer to as a lack of 'snap and vim'. My short experience in the start-up community has taught me that polish and pizzazz are essential parts of any project, be they for-profit or not. We are doing ourselves, our users and potential future developers a disservice by neglecting (or deliberately avoiding) the most basic of marketing.

" The results of the Debian election can be found on the project's website.

* * * * *

These and other news stories can be found on our Headlines page.


Questions and Answers (by Jesse Smith)
Seeking security in source code

Seeking-the-source asks: I know I'm not supposed to install software from .deb packages on the Internet, they aren't as secure as installing from my distro's repositories. But what about tar files with source code? Is it safer to install programs from tar files?

DistroWatch answers: Tar files and Deb archives are really just file formats which can be used to transfer files (often programs) from one place to another. There is no an inherent security benefit to using one archive format over the other.

The reason people running Linux usually install software from their distribution's software repositories is the packages in the repositories have typically been vetted in some way. Chances are someone with a degree of technical skill has looked over the program, tested it and packaged it for the repository. That does not mean for certain the program is safe and secure, but it does mean obvious malware or misbehaving software is unlikely to make it into a distribution's repository.

When we download software directly from a website (whether the program is in a Deb file, a tar archive or an RPM file) we are removing that vetting process done by the distribution and stripping away one layer of security from our system. This usually is not a good idea as it puts us at the mercy of whoever provided us with the archive.

As far as installing software from source code as opposed to installing a binary file, the only way installing from source code is going to help us is if we look through the source code and audit it ourselves. The act of installing software from source code is, in itself, not safer than installing a binary package, but having the source code means we can look at the source. If we have the technical skill to read the code, or know someone who does, we can then look through the source code we have downloaded to see if it is likely to harm our system. If you are just going to download and install the source code without looking through it, there is no security benefit to having the source code.

Due to the lack of vetting process, it is usually not a good idea to install software from third-party websites. However, if you do end up downloading a Deb, tar archive or another package, there are ways you can reduce the risk to your system. Running the software in a virtual machine, such as VirtualBox, can help reduce your risk as it places the potentially dangerous software in its own container, isolating it from your operating system. Sandboxing tools like Firejail can also reduce your risk a little if the sandbox is set up to properly limit a program's access to your operating system. Sandboxes and virtual machines do not make your system bullet-proof against malicious programs, but they do add an extra layer of protection.

* * * * *

We have more answers to your questions in our Questions and Answers archive.


Released Last Week
OpenELEC 8.0.0

Stephan Raue has announced the release of OpenELEC 8.0.0, a new feature release of the project's specialist, Linux-based distribution built around Kodi, an open-source media and entertainment software: "

The OpenELEC 8.0 (internal version 8.0.0) release has been published. Users running older OpenELEC releases or with auto-update disabled will need to update manually. If you would like to update from an older OpenELEC release please read update instructions and advice on the Wiki before updating. Manual update files can be obtained from the downloads page. OpenELEC 8.0.0 is a feature release. The main changes are: new platform, WeTek Play 2Play 2, supported with its own build; WeTek Play 2 brings endless entertainment to your living room, enjoy the latest movies and series in 4K UHD, play games, browse the internet, keep up with the news, or use the DVB modular tuner to watch thousands of TV channels via satellite, terrestrial and cable connections; new platform, WeTek Hub, supported by its own build; Raspberry Pi Zero W supported by Raspberry Pi builds....

" Read the rest of the release announcement for a full list of changes and improvements.

Tiny Core Linux 8.0

Tiny Core Linux 8.0 has been released. Tiny Core Linux is a minimalist (but extensible) distribution, built from scratch, with a focus on being as small as possible - the 32-bit "TinyCore" edition with a graphical window manager (flwm) is a 16 MB download. This major new release delivers a number of updates - chief among them is the 4.8 version of the Linux kernel: "

Team Tiny Core is proud to announce the release of Core v8.0. Changelog for 8.0: BusyBox updated to 1.25.1 and cpio patched for UID/GID error; Linux kernel updated to 4.8.17; glibc updated to 2.24; GCC updated to 6.2.0; e2fsprogs base libraries and applications updated to 1.43.3; util-linux base libraries and applications updated to 2.28.2. Most extensions have been copied over from the 8.x repository - note that the X.Org 7.7 extensions have been updated, the ncurses and readline extensions have changed major versions and the OpenSSL extension has been factored out into OpenSSL and CA certificates.

" Here is the brief release announcement as published on the project's user forums. The Tiny Core 8.0 ISO images are available for both the x86 and the x86_64 platforms.

OpenBSD 6.1

The OpenBSD developers have announced the availability of a new stable release of their security-oriented operating system. The new release, OpenBSD 6.1, introduces bug fixes, several new or improved hardware drivers and security enhancements to the system installer. "

Installer improvements: The installer now uses privilege separation for fetching and verifying the install sets. Install sets are now fetched over an HTTPS connection by default when using a mirror that supports it. The installer now considers all of the DHCP information in file name, boot file-name, server-name, tftp-server-name, and next-server when attempting to do automatic installs or upgrades. The installer no longer adds a route to an alias IP via 127.0.0.1, due to improvements in the kernel routing components.

" Additional details on the OpenBSD 6.1 release can be found in the project's release announcement and a complete list of changes since version 6.0 can be found in the project's changelog.

KaOS 2017.04

The KaOS development team has announced the release of new installation media for their KDE-focused, rolling release distribution. The new snapshot, KaOS 2017.04, features an improved installer with the ability to use GPT disk layouts on legacy BIOS systems. The project has also introduced a separate Wayland edition of the distribution for people who would like to run KDE's Plasma desktop on a Wayland session instead of the traditional X display server. Plus, the new release features built-in VirtualBox guest modules for people who wish to run the distribution in a virtual machine. "

A nice way of celebrating the fourth anniversary of this distribution is releasing KaOS 2017.04 in two flavors. This time a Plasma Wayland version is added alongside the regular X-based ISO. The Plasma Wayland version is a smaller ISO, ships with a more limited amount of applications than the regular Plasma version. At this stage, a Wayland session can only be run on free graphics drivers and the live mode (plus install) will automatically switch to a regular X-based Plasma session should the user select non-free drivers during boot-up of the Live session. A Wayland session will not run in VirtualBox.

" Further information is available in the project's release announcement.




KaOS 2017.04 -- Running KDE Plasma using Wayland
(full image size: 504kB, resolution: 1366x768 pixels)



Rancher OS 1.0.0

Rancher Labs has announced the release of RancherOS 1.0.0, a major release of the company's minimalist Linux distribution designed for running Docker containers: "

Rancher Labs, a provider of container management software, today announced the general availability of RancherOS, a simplified Linux distribution built from containers, for containers. RancherOS eliminates any unnecessary libraries and services, resulting in a footprint three times smaller than that of other container operating systems. The simplified container environment reduces container boot time, increases efficiency and improves security by reducing the number of components that can be exploited. Key features of RancherOS include: minimalist OS - eliminates the need for unnecessary libraries and services; automatic configuration - simplifies OS configuration by using cloud-init to parse the cloud-config files from multiple data sources; simple setup - runs services inside containers orchestrated using Docker Compose service files, making setup as simple as running a Docker container.

" Read the full press release for more information.

Baruwa Enterprise Edition 6.9

Andrew Colin Kissa has announced the release of Baruwa Enterprise Edition (also called BaruwaOS) 6.9, the latest update of the project's commercial server distribution built from the source code of the recently-released Red Hat Enterprise Linux 6.9: "

Today we are issuing Baruwa Enterprise Edition release - BaruwaOS 6.9. This release tracks the upstream base OS update 6.9. The release notes: support for disabling SMTP TIME rejections - some users prefer to accept all messages regardless of the virus infection status and spam characteristics and quarantine the messages to allow them to be accessed via the web interface; support for disabling the DANE protocol - an option has been added to baruwa-setup to allow for the enabling and disabling the built-in DANE protocol support; improved Local Scores management - the management of spam rule local scores has been improved, it is now possible to set spam rule local scores to 0.0; improved Sophos integration....

" Here is the brief release announcement, with further details provided in the release notes.

Ubuntu 17.04

Adam Conrad has announced the release of Ubuntu 17.04. The latest release of Ubuntu features nine months of support and security updates. The new release includes version 4.10 of the Linux kernel as well as driverless printing to supported devices. Support for 32-bit PowerPC computers has been dropped and new installations will, by default, be set up using a swap file instead of a swap partition for added flexibility. "

Under the hood, there have been updates to many core packages, including a new 4.10-based kernel, and much more. Ubuntu Desktop has seen incremental improvements, with newer versions of GTK+ and Qt, updates to major packages like Firefox and LibreOffice, and stability improvements to Unity. Ubuntu Server 17.04 includes the Ocata release of OpenStack, alongside deployment and management tools that save DevOps teams time when deploying distributed applications - whether on private clouds, public clouds, x86, ARM, or POWER servers, zSystem mainframes, or on developer laptops.

" Further information can be found in the project's release announcement and release notes.




Ubuntu 17.04 -- Displaying the Unity Dash
(full image size: 168kB, resolution: 1280x1024 pixels)



Ubuntu GNOME 17.04

Jeremy Bicha has announced the availability of Ubuntu GNOME 17.04. The new version of the distribution ships with version 3.24 of the GNOME desktop environment and will receive security updates for nine months. "The Ubuntu GNOME developers are proud to announce our latest non-LTS release 17.04. For the first time in Ubuntu GNOME's history, this release includes the latest stable release of GNOME 3.24. Although Ubuntu's release schedule was originally centered around shipping the latest GNOME release, this had not been possible since GNOME 3.0 was released six years ago. Take a look at our release notes for a list of highlighted changes and improvements." The release announcement indicates this will probably be the final version of Ubuntu GNOME: "

As announced last week by Ubuntu founder Mark Shuttleworth, Ubuntu 18.04 LTS will include GNOME instead of Unity. Specifically, it will be GNOME (including GNOME Shell) with minimal Ubuntu customization. Next year, if you are using either Ubuntu 16.04 LTS or Ubuntu GNOME 16.04 LTS, you will be prompted to upgrade to Ubuntu 18.04 LTS. As a result of this decision there will no longer be a separate GNOME flavor of Ubuntu.

"

Ubuntu MATE 17.04

Martin Wimpress has announced the launch of Ubuntu MATE 17.04. The new release, which features nine months of support, ships with MATE 1.18 as the default desktop environment. With this release, the distribution's MATE desktop has completed the transition from using GTK+ 2 libraries to GTK+ 3. "

This is our favourite release of Ubuntu MATE so far and, we believe, a real return to form. Ubuntu MATE 16.10 was a transitional release, in every sense, and 17.04 concludes the upheaval of migrating to GTK+ 3. We've put a great deal of effort into refining Ubuntu MATE 17.04 in the following ways: the MATE team did an amazing job releasing MATE 1.18.0 which completes the transition to GTK+ 3, fixes countless bugs and introduces some much-needed new features and modernisations; Daniel Foré from elementary contributed new icons which deliver style and panache; Ikey Doherty from Solus created Brisk menu in collaboration with Ubuntu MATE; Dave from Linux & Other Stuff contributed a new dark theme called Ambiant-MATE Dark....

" Further information and a list of changes can be found in the project's release announcement.

Xubuntu 17.04

The Xubuntu project, a community edition of Ubuntu featuring the Xfce desktop environment, has announced the release of Xubuntu 17.04. The new release features some applications and Xfce components which have been ported to GTK+ 3 and this release includes bug fixes for Mugshot along with a new mini-mode for the Parole media player. "

Several Xfce panel plugins and applications have been ported to GTK+ 3, paving the way for improved theming and further development. Core Xfce libraries exo and libxfce4ui have also been updated with full GTK+ 3 support, the latter adding support for Glade development in Xubuntu with the installation of libxfce4ui-glade. The Greybird and Numix themes have also been refreshed with improved support for the toolkit. Camera functionality has been restored in Mugshot, Parole introduced a new mini mode and improvements for network streams, and a number of welcome fixes have made their way into Thunar and Ristretto. Simon Tatham's Portable Puzzle Collection (sgt-puzzles), an addicting collection of logic games, has been included along with the new SGT Puzzles Collection.

" Further details can be found in the Xubuntu 17.04 release announcement and in the release notes.

Ubuntu Budgie 17.04

David Mohammed has announced the release of Ubuntu Budgie 17.04, a desktop Linux distribution featuring the Budgie desktop (developed by Solus). This is the project's first stable release as an officially recognised Ubuntu flavour: "

We are pleased to announce the release of the next version of our distribution - and the first as an official flavor of the Ubuntu family. Based on 16.04 and 16.10 budgie-remix experiences, feedback and suggestions we have received from our users, the new release comes with a lot of new features, fixes and optimizations: focused heavily on stability; more customisation options via budgie welcome; complete desktop look and feel change - Material design of Adapta or Vimix; startup wizard on first logon taking new users through the first logon procedures; browser ballot - we believe you should decide what your favorite browser should be; overhaul of our delivered application set - the best from the GNOME family as well as the fantastic Terminix terminal emulator; latest upstream budgie-desktop v10.2.9.

" See the release announcement and release notes for more information.




Ubuntu Budgie 17.04 -- The Budgie desktop
(full image size: 843kB, resolution: 1280x1024 pixels)



Ubuntu Kylin 17.04

The Ubuntu Kylin project, a member of the Ubuntu family developing a Linux distribution designed and optimised for users in China, has announced the release of version 17.04. In a surprise last-minute move (and as a result of the recent Ubuntu decision to scrap the Unity desktop), the Ubuntu Kylin developers have also discarded Unity and replaced it with a custom desktop called "UKUI" (based on MATE): "

We are glad to announce the Release of Ubuntu Kylin 17.04 (code name 'Zesty Zapus'). In this release, the most noteworthy part is that we have launched a new desktop environment, UKUI, which provides a simpler and more enjoyable experience for browsing, searching and managing your computer. UKUI is a customized desktop based on MATE, redesigned with a brand-new start menu, control panel, desktop task bar, desktop theme and icons. Its main features include: a brand-new theme and icons; a quick start menu; easy-to-use control panel; extensible file manager. This release is based on 4.10 Linux kernel.

" Please consult the release announcement (in Chinese) and release notes (in English) for further information.

Lubuntu 17.04

Simon Quigley has announced the release of Lubuntu 17.04, a new version of the project's official Ubuntu variant featuring the Lightweight X11 Desktop Environment (LXDE) and designed specifically for older machines and low-resource computers: "

Thanks to all the hard work by our contributors, Lubuntu 17.04 has been released. Code-named 'Zesty Zapus', Lubuntu 17.04 is the 12th release of Lubuntu, with support until January of 2018. What's improved since 16.10? We now ship with Linux kernel 4.10; general bug-fix release as we prepare to switch to LXQt; LXDE components have been updated with bug fixes; the artwork has received an update. Lubuntu is a good operating system for many old computers, but not for all of them. A rule of thumb is that the computer should not be more than 10 years old. For advanced internet services like Google+ and YouTube, your computer needs at least 1 GB of RAM. For local programs and simple browsing habits, your computer needs at least 512 MB of RAM.

" Here is the full release announcement, with additional details provided in the release notes.

Kubuntu 17.04

Valorie Zimmerman has announced the release of Kubuntu 17.04, the latest update from the project which integrates an Ubuntu base system with the latest KDE Plasma desktop and applications: "

Kubuntu 17.04 released. Code-named 'Zesty Zapus', Kubuntu 17.04 continues our proud tradition of integrating the latest and greatest open source technologies into a high-quality, easy-to-use Linux distribution. The team has been hard at work through this cycle, introducing new features and fixing bugs. Under the hood, there have been updates to many core packages, including a new 4.10-based Linux kernel, KDE Frameworks 5.31, Plasma 5.9.4 and KDE Applications 16.12.3. The Kubuntu desktop has seen some exciting improvements, with newer versions of Qt, updates to major packages like Krita, Kdenlive, Firefox and LibreOffice, and stability improvements to the Plasma desktop environment.

" See the release announcement and release notes for more information, screenshots, known issues and upgrade instructions.

Ubuntu Studio 17.04

The Ubuntu Studio team has announced the release of Ubuntu Studio 17.04. The new release of this Linux distribution for audio, video and graphic artists offers the same package base as Ubuntu 17.04 and includes nine months of security updates. According to the release announcement, there are a few small changes in this new version, including swapping the system-config-printer-gnome utility with system-config-printer and the Krita drawing program has been added to the default installation. The Darktable software has been dropped from the 32-bit installation media. "

We are happy to announce the release of our latest version, Ubuntu Studio 17.04 Zesty Zapus. As a regular version, it will be supported for 9 months. Since it's just out, you may experience some issues, so you might want to wait a bit before upgrading. Please see the release notes for a complete list of changes and known issues. Changes in this release: system-config-printer-gnome replaced with system-config-printer; added pm-utils; Krita has been added back; Darktable is removed from 32-bit ISO image due to lack of upstream support.

" A list of changes and significant package versions can be found in the project's release notes.

Ultimate Edition 5.4

Ultimate Edition developer "TheeMahn" has announced the release of Ultimate Edition 5.4, the latest version of the project's Ubuntu-based desktop Linux distribution. This build is based on the just-released Ubuntu 17.04 and includes, for the first time, the Budgie desktop: "

Ultimate Edition 5.4 was built from the Ubuntu 17.04 'Zesty Zapus' tree using a combination of Tmosb (TheeMahn's Operating System Builder) and work by hand. Tmosb is also included in this release (1.9.8), allowing you to do the same. It has the capabilities to build over 3,000 operating systems. This release is not a long-term supported (LTS) release. Currently I have only built the tip of the iceberg. I have finished building Ultimate Edition 5.4 and can build 5.5 based on Zesty (17.04). Our beta testers asked for inclusion of Budgie and I have made it so. I try and listen to my people. This release has the Budgie desktop; however it is not set as default. One of my beta testers and programmers tells me today that we will have an edition for the ARM architecture next release.

" Here is the full release announcement. Although the release is labeled as "lite" as its default desktop environment is MATE, it is a 3.7 GB download due to the inclusion of a large number of popular packages.

* * * * *

Development, unannounced and minor bug-fix releases

Torrent Corner
Weekly Torrents

The table below provides a list of torrents DistroWatch is currently seeding. If you do not have a bittorrent client capable of handling the linked files, we suggest installing either the Transmission or KTorrent bittorrent clients.





Archives of our previously seeded torrents may be found in our Torrent Archive. We also maintain a Torrents RSS feed for people who wish to have open source torrents delivered to them. Thanks to Linux Tracker we are able to share the following torrent statistics.

Torrent Corner statistics:

Total torrents seeded: 371
Total data uploaded: 61.9TB
Upcoming Releases and Announcements
Summary of expected upcoming releases
Opinion Poll
Sources for new software

In this week's Questions and Answers column we talked about installing software and one of the benefits of using software provided by a distribution's repositories. We would like to find out where our readers get their software. Do you get it all from your distribution's repositories, from a third-party market like Steam, from unofficial PPAs or from upstream websites? Leave us a comment with your thoughts on finding good sources of software for your Linux distro.

You can see the results of our previous poll on using VPNs and Tor in last week's edition. All previous poll results can be found in our poll archives.


DistroWatch.com News
DistroWatch database summary



* * * * *

This concludes this week's issue of DistroWatch Weekly. The next instalment will be published on Monday, 24 April 2017. Past articles and reviews can be found through our Article Search page. To contact the authors please send e-mail to:
Jesse Smith (feedback, questions and suggestions: distribution reviews/submissions, questions and answers, tips and tricks)
Ladislav Bodnar (feedback, questions, donations, comments)
Bruce Patterson (podcast)
Tip Jar
If you've enjoyed this week's issue of DistroWatch Weekly, please consider sending us a tip.
(Tips this week: 1, value: US$10.00)




Reader Comments - Jump to last comment
1 • Sources for softwares.. (by Bill on 2017-04-17 00:20:15 GMT from United States)
I use all of the above. I have most of my software from the linux Mint Mate repositories, but I also sometimes use PPA's as in Grub Customizer and Compiz reloaded. Furthermore, I have paid for software when I like it such as Terabyte Image for linux backup software or Jutoh 2 for making books for Kindle and Nook or Nero CD Burning for Linux. So its a combination for me. When I need a solution I will track it down and download or modify my souces list or out and out buy the software. Whatever gets the job done.

---
2 • Ubuntu Gnome becomes Ubuntu (by david esktorp on 2017-04-17 01:46:25 GMT from United States)
Wow, a practical decision? I didn't think it was possible.

---
3 • Flatpak, snapd and AppImage (by mikef90000 on 2017-04-17 02:32:56 GMT from United States)
Good to see flatpak and snapd maturing, but I've been coming across appimage distribution on a number of cross platform applications. No real installation, just mark the binary blob executable. One even created a .desktop file for me!

Perhaps it is the path of least resistance for (primarily) Windows devs to make an up-to-date Linux version available. So far I've come across avidemux, kdenlive, qupzilla, openshot and probably more.

---
4 • Opinion Poll: Sources for new software (by LiuYan on 2017-04-17 02:47:53 GMT from China)
Same as @1 . I use rpmfusion & epel & elrepo repositories for CentOS, I use rpmfusion & copr (PPA in your world) & mysql-community & opera & google-chrome & virtualbox & adobe-linux repositories for Fedora. I also need to get NoMachine & TeamViewer from their websites.

---
5 • software (by zykoda on 2017-04-17 07:22:49 GMT from United Kingdom)
+DIY software. Compilers are there to be used!

---
6 • Fragmentation (by Ivanhoe1024 on 2017-04-17 08:03:38 GMT from Italy)
The one thing I really hate about Linux is its fragmentation. Even a project in a sense born to avoid this (like snap technology), that should be universal for all distributions, is already fragmented: snaps, flatpak, appimage... it's a total fail, in this way developers have to choose between them instead of choosing between deb, rpm and so on, and there will not be a standard "to rule them all". It's a real pity...

---
7 • Fragmentation (by lupus on 2017-04-17 10:38:46 GMT from Germany)
There are only 2 rules in Linux Club

First Rule of Linux Club

- you do not talk about Fragmentation, it´s called competion

Second Rule of Linux Club

- Competion works

Get this easy rules into your head, at least get into your tiny head that it is not your work hours that are spend on competing paradigms.

I admit one pair of trousers is enough for me but it´ s nice to have choice, isn´ t it.

---
8 • The End of Ubuntu Unity!! (by Rick on 2017-04-17 11:45:38 GMT from United States)
I see Canonical finally woke up after several years, realizing that their Unity desktop was nothing more than a bloated Frankenstein monster. Why did it take them so long to realize that most people hated it? As they say, miracles never cease. Long live Gnome 2 and MATE!!

---
9 • Unity for Gnome, why not KDE? (by Will Senn on 2017-04-17 13:19:52 GMT from United States)
Never been a fan of Gnome, would much rather have KDE or some beefed up version of LXDE/XFCE4... or even Unity :)

---
10 • Repos (by Archer on 2017-04-17 13:27:51 GMT from Spain)
Official Arch repos + repo.archlinux.fr

And I get all the world software. KISS.

---
11 • Fragmentation (by Pat Menendez on 2017-04-17 13:50:20 GMT from Canada)
Lupus, While you are correct that competition is good, it is pretty much destroying Linux on the desktop! Printer makers can not focus on one driver for Linux. They have to create drivers for .deb, .rpm, etc. Why would a hardware maker go to all the work of creating several different drivers for Linux so that Arch based, Debian based, Red Hat / Mandriva based, etc. users can use their hardware? Some clever person writes a brilliant utility for Arch and it is of no use to the rest of Linux users. That is fragmentation plain and simple! Why would anyone working free labor go to all the effort of taking one piece of software and then porting it for each variant of Linux? So, if you want top level pro software for video editing, or graphics work etc., you have no choice but to run Windows. If you want to use a less common though superior scanner, you have to run Windows. That is pathetic and this goes on and on. The fragmented competition in the Linux Club is it's own worst enemy. The idea that we can have the diversity in Linux and have a common package format is brilliant!! A hardware maker is more likely to make a GOOD Linux driver if they can focus all their effort on making one GOOD driver rather than spread their thin resources for several lessor drivers. A software company is more likely to port a professional level program to Linux if they can make ONE port in ONE format that works for all Linux bases! A universal PPA type repository that ALL Linux distros could go to and install any piece of Linux software would move Linux ahead massively. If each platform didn't have to work hard maintaining their own competitive repositories they could use that effort to fix bugs, optimize code, COLLABORATE!!! Linux is fragmented into some 800 distros!!! It is long past time to put that competition aside and start working toward common goals! Think about the millions of man hours spent trying to be different rather than to collaborate, to work toward a common objective. Competition is good to a point. Imagine where Linux on the desktop would be right now if Linux users had a universal repository for software and hardware drivers, etc. Until the "Linux Club" starts to pull together, to collaborate, Linux is unlikely to ever be more than a curiosity with an insignificant desktop market share. Linux has so much to offer but it is tragically mired in narrow competitive self interests. That is a monumental tragedy! I long for the day that I no longer have to use "windows" for multimedia work and for competent drivers for ALL printers and scanners!!

---
12 • Re:fragmentation (by Will Senn on 2017-04-17 14:21:44 GMT from United States)
While you make an interesting point, .deb, .rpm, etc do not reflect different drivers, but rather different packaging mechanisms.

---
13 • "fragmentation" (by Jordan on 2017-04-17 14:30:07 GMT from United States)
The worst that can happen in a multi-choice environment for anything is more time spent making choices. Along the way another dynamic is there: we in the "linux club" can take many many adventurous paths, experimenting with the vast array of file formats, packaging systems, desktop environments, and on and on.

We can sit on one distro as long as we want to, or we can distro hop. Or both; keep one and install many others on your hard drive or removable media.

Yay for the Linux Club!

---
14 • Re; fragmentation... (by tom joad on 2017-04-17 15:12:51 GMT from Romania)
@6

Your statement, '...a standard "to rule them all,"' causes me to object. The whole concept of free, open and competitive in Linux is it's strength. It is not a weakness. And most assuredly does not need to be 'fixed.'

In the Linux universe users pick and choose what to use when and for how long. Some projects or apps or whatever rise to the top and become popular. Others are left unused or abandoned and so rejected. I think that is terrific; I embrace that.

That is also the opposite of the Microsoft and Apple worlds, where one gets what they get when the "Lords" of software decide to give you what they decide to give you.

I say long, long live fragmentation, competition and open source.

Caio!

---
15 • Fragmentation does not exist. (by Garon on 2017-04-17 15:21:01 GMT from United States)
Fragmentation is just about as useless a phrase as K.I.S.S. It seems like #11 is wanting everyone to jump on the Microsoft bandwagon or join the Apple club. I see no reason, personally, why I should have to sink down to that level. I do not and will not go to the "Linux App Store" /s to get software I need. And its just plain stupidity to say that people who program open source software cannot produce good quality software.

Where did you count that there are 800 different active distros out there. Maybe the definition of what an active distro means is what needs to be looked at. Just about all of the opensource applications written for the "Linux Club" can be used by any distro. Even if modifications have to be made, most of the time it can be done very easily. If you worked with computers in the late 70's and 80's, that's when you saw fragmentation lol. Oh by the way, the Microsoft and Apple users are the ones who need K.I.S.S., and never should we be held in that regard.

I also hate that Unity is gone. For anyone who wanted to spend the time to learn how to use it or were not too old to learn how to use it, it was a good desktop environment.

---
16 • The Worsening State Of Linux Today. (by OS2_user on 2017-04-17 15:44:20 GMT from United States)
This has to be said. No one wishes to read negatives, but major releases just never even got near working for me.

On HP dual-core, 6GB, Intel graphics, only one OS at a time on only one HD:

PCLinuxOS 2017.03 both KDE and Mate go through install then fail to boot from HD, as if bare. BTW: I'd been using 2007, then 2014.12 until just slowed down with constant HD access as if indexing all files (after maybe 50 sessions, rarely on the net, just backup and test others).

Oracle 6 could not find its "repository" on the DVD it booted from: started looking for one named "UIEdited_1"; the # incremented with my guesses to fix.

OpenSuse Leap 42 lost all display right after initial progress bars, just "out of range" on the monitor.

TrueOS-Desktop put up two lines of text then a spinner that went over 15 minutes before I cut the power.

Fedora 25 Workstation ran great (ignoring cartoonish Gnome which I could get used to), but no Virtual Box, couldn't find a hint of it even available. -- Hoping VB on Server version, first HD boot got to "localhost login" which didn't accept my root password, so that's all for Fedora.

Scientific Linux 7.3 made me see can't stand Gnome after all, seems no way to hide the two panels.

Netrunner 17.03 -- no problems! Doesn't use monitor's full res, but hey, it's running! Has Virtual Box so I can try others...

Score: only 3 of 9 even got to a GUI! Only Netrunner seems usable.

Now another category of FAIL: LXLE I can't even download with any of 3 browsers! After captcha and copying the result, just doesn't work.

If doesn't install on standard x86 hardware, I don't have time to fiddle. Linux is fragmenting into useless. Ever more desperately I look for one simply reliable with Virtual Box. Thus far, it's PCLinuxOS, once every 7 years!

---
17 • Fragmentation/Unity (by sydneyj on 2017-04-17 15:55:42 GMT from United States)
@15 I agree with your comments regarding fragmentation.

However, I must tell you, categorically, that one doesn't get "too old" to learn to use Unity. In fact, learning Unity, or any DE is trivial, compared to some of the more serious academic disciplines you might tackle.

---
18 • Sources, choices (by FOSSilizing Dinosaur on 2017-04-17 16:42:54 GMT from United States)
While some of us prefer a (community) base of Freed Open-Source software, with truth-in-labeling and containment for anything else, current extremist licensing hobbles the market. Especially in hardware.
.
How many truly distro-agnostic packaging systems are available? Guix, Nix? 0install(ZeroInstall)?
Or non-packaging, like AppImage?
.
Would a base of device-driver standards help? A standard interface between device drivers and kernels?
.
Competition without cooperation is just conflict, and worth-less.
Standards. As in "works well with others", or It Works, Don't Break It. Respect Common Interests.
(Perhaps 'Works with Wine' instead of just 'Works with Windows'?)
.
"The worst that can happen …" is a lot worse than simply making more choices. It is having no choice-set that works, because every choice breaks another.

---
19 • OS2 user (by bigsky on 2017-04-17 16:54:16 GMT from Canada)
That's odd as I have tried them all without a problem. Now settled in with Mint Mate 18.1 on a newer Gigabyte NUC. Stopped Distro hopping 6 months ago. Sounds like a hardware problem or messed up BIOS. It's possible ? Also installed on a mac mini Pentium core 2 duo no problem. Huuum. Thanks and good luck

---
20 • Finding (LXLE) downloads @13 by OS2_user (by Kragle von Schnitzelbank on 2017-04-17 16:55:15 GMT from United States)
Isn't that project available directly from SourceForge? And by torrent from LinuxTracker? How diligent was your research?
What chat/forum support sources have you tried? Have you tried the latest Linux Lite? Or MX-15?

---
21 • Fragmentation (by Peter086 on 2017-04-17 17:19:52 GMT from Spain)
I love the range of choises Linux offers me, yes. I can use over a dozen different WM/DE's, even more terminals, a few office suites, a dozen media players and hundreds of themes and icon packs. But I also agree that peripheral makers have to hit a moving target....or just go with the 2 most extended distro families. This, I consider, is paramount, as driver support (real and complete) is necessary if Linux can be considered a valid option on the desktop.

My wife was quite happy using a 10 year old laptop with Mint 17.3 KDE, untill the HP printer "died" (or was beaten to death for rejecting refilled cartridges, I can't remember precisely...:) I bought a Brother DCP J562DW (with is not new to the market) and though printing was easy to get working, the scanner needed quite a bit of fiddling.....and using it through wifi was tedious on my newer 16.10 system, and impossible on her older rig.

So...the fast (and furious) solution was to use the laptops small Vista partition and install Libreoffice there (the misses says MS Office is "weird" and doesn't import HTML as well as LO).

And why? It seems the lastest changes in ubuntu haven't been taken into account by Brother (lack of coordination?), and the config doesn't work correctly. And, though on the latest 17.04 it was easier as a driverless printer with IPP, these problems scare or fustrate many users. If I were using, say Slackware, it may have well been impossible.

---
22 • Fragmentation (by lupus on 2017-04-17 17:27:17 GMT from Germany)
Dear Pat Menendez the Hardware Vendors for Scanners/Printers don´ t have to pack anything.

All they got to do is make their drivers open source so the community would be able to look into it and fix the issues at hand.

I´m not a huge fan of Mr. Stallman´s all or nothing approach to free software, I´m not that paranoid not to use closed source if it´s the only thing available. But if you don´t have the manpower to make a package for for each and every possible consumer IMHO you should have the balls to go open source. If that´ s not the case you don´t want me as a customer so go f**k yourself, at least there is competition!

---
23 • Fragmentation (by Jason Hsu on 2017-04-17 17:58:35 GMT from Canada)
There are always people complaining about too much fragmentation and that there are so many different projects doing things in so many different ways.

No, I don't see this as a problem. If we decided to "reign in" the fragmentation "problem", then who gets to decide which projects must fold and which ones to to continue? How would you like it if your distro, package manager, or DE was among those ordered to cease and desist?

Windows is an example of why it's great to have choices. When Windows makes controversial changes, the users are expected to suck it up. (It seems that most of them do exactly that.) When Ubuntu and GNOME made controversial changes, users didn't have to suck it up. So they moved on to other distros and DEs.

---
24 • Maui (by whaven on 2017-04-17 18:11:47 GMT from United States)
I love Maui - the look, the feel and the responsiveness. This is by far the fastest KDE Plasma distro I have used.

---
25 • Fragmentation (by Charles Burge on 2017-04-17 18:23:45 GMT from United States)
I like having choices, but how many more times do we need someone to repackage Debian with some different icons and colors and call it a new distro? Wouldn't his time be better spent by contributing to one of the existing projects? Having a choice between Arch, Fedora, Mageia, and a few others is great in my opinion, but I don't see why we need two dozen different spins of Ubuntu.

---
26 • Lubuntu 17.04 (by Gekxxx on 2017-04-17 20:03:42 GMT from United Kingdom)
I believe Lubuntu 17.04 does not use swapfile. i installed without swap, expecting a swapfile, but in System Monitor no swapfile was active. I installed now with /, swap and home partitions as installing with auto LVM resulted in only one partition, which I do not prefer. For the record, I used Lubuntu Alternate CD.

---
27 • Debian flash (by gekxxx on 2017-04-17 20:06:47 GMT from United Kingdom)
I do not succeed installing flash on the latest Debian 8.7 series. Also with all the optional packages nothing works. Is it me or do others have the same prob? Solution?

---
28 • Opinion Poll: Sources for software (by Billy Bob on 2017-04-17 20:13:29 GMT from Spain)
Pretty similar to @2, I use Epel repositories for my CentOS machines, RPMfusion and Copr (there is little software for CentOS) for my Fedora machines and I also have my own repository in OBS. And one of the basic that I allways use is self compiled using Github sources.

---
29 • Choice/;fragmentation' (by Dave Postles on 2017-04-17 20:25:10 GMT from United Kingdom)
Here's my choice: support gross global tax-avoiding oligopolies such as Apple/MS or engage with ethical producers of decent OS (Linux/BSD). No contest.

---
30 • unity drop (by stefan on 2017-04-17 20:46:34 GMT from Germany)
What does discontinuation of unity mean for mir? Will Ubuntu abandon mir also? google couldn't answer, but perhaps some distrowatch reader knows.

---
31 • Fragmentation (by P.M. on 2017-04-17 20:47:54 GMT from United States)
Due in part to the "Linux Fragmentation" throughout, I decided to jump ship and switched over to FreeBSD, instead. Don't get me wrong, I'm still running Linux on a server at work (Debian w/ZFSonLinux), but even that's getting phased out in favor of FreeBSD w/ZFS.

Sure, there aren't nearly as many drivers available in the BSD camps as there are in the Linux camp. But, I do take the time to research all hardware that I need for FreeBSD to work with before committing to any purchases. One thing though, because I mostly don't require any type of GUI for work, switching over to FreeBSD wasn't that much of a stretch, either.

On a side note, if I were a gamer, I'd probably be running Gentoo.

Personally speaking, I honestly wish these hardware manufacturers would open source their drivers for communities like ours. I'm a firm believer that the open source community has more to offer and contribute than any proprietary software offerings.

---
32 • Software Sources Poll (by cykodrone on 2017-04-17 20:48:57 GMT from Canada)
No stores but everything else, PPAs, backports, package search sites, git, etc. I use Clam, so 'alien' files can be scanned (speaking of alien, I install that too, to convert rpms to debs or vice versa, then install them), I've never had a problem with viruses in Linux. If I try to install something and the distro 'complains' (usually a lack of dependencies), I try satisfying the dependency issues first, if that doesn't work, I just look for something similar. It's very rare that I don't find what I need or fail to get something to work, in my experience, there's almost always a work-around. This is mostly moot anyway, between the two bare metal distros I use (deb and rpm based), I usually find and install what I need from their 'normal' repos, that being said, I'm a fairly typical PC user, browser, email, multimedia, kodi, etc, nothing too exotic. I voted 'some combination'.

Question: Does anybody know Chris Lamb's stance on init freedom in Debian?

---
33 • Mir (by Jesse on 2017-04-17 20:55:50 GMT from Canada)
@30: I believe Mir will still be developed for Canonical's Internet of Things platform. This will narrow Mir's scope and it is unlikely Mir will continue to be developed with phones and desktops in mind.

---
34 • re:#16 Worsening State Linux? (by Bobbie Sellers on 2017-04-17 21:21:45 GMT from United States)
A little note about Comment 16.
Begin Copy___

16 • The Worsening State Of Linux Today. (by OS2_user on 2017-04-17 15:44:20 GMT from United States)
This has to be said. No one wishes to read negatives, but major releases just never even got near working for me.

On HP dual-core, 6GB, Intel graphics, only one OS at a time on only one HD:

PCLinuxOS 2017.03 both KDE and Mate go through install then fail to boot from HD, as if bare. BTW: I'd been using 2007, then 2014.12 until just slowed down with constant HD access as if indexing all files (after maybe 50 sessions, rarely on the net, just backup and test others).

--- End copy

I use PCLinux OS 2017.04 and just ran my update to kernel 4.10.10 today
I did have to do a little adjustment on my GRUB menu with Grub-Customizer.
so that I could list the older version 2016.03 at the top of the menu where
I like to have it. I have set up to 4 OSes on this 2011 machine with
originaly MBR. I set it up for use with the GPT last week running a mixed
system before to which modern distros failed to install.

The OP fails to mention how he setup the disk or whether he set it up on
MBR or (U)EFI firmware. We do not know of his skill level or willingness
to learn the essential parts of setting up a GPT on an MBR machine,

I prefer KDE's Plasma 4 (yes they called it that when Mandriva forced it down
our throats years ago) because Plasma 5 is still unfinished, I wanted to set
up the screen saver with different timing basically but there is no place to
to that on Plasma 5 System Settings. I also wanted to change the
login so that names are not shown but that seems to be impossible
at this point. Plasma 5 suffers in comparison to Plasma 4 where those
facilities are available as well as Digital Clock that permits copying
date and time.
I am writing from an HP Pavilion with AMD10 4 cores/ 12 Gigabytes.
I have a working (mostly unused) Windows 8.1 and working PCLOS 2016.03
fully updated. I used to to a Compaq AMD Dual Core with Mandriva (originally)
and then PCLOS from 2014.

---
35 • Fragmentation 2 - The vengeay (by Ivanhoe1024 on 2017-04-17 21:24:08 GMT from Italy)
I didn't think to start such a flame, but I really want to thank all of you for sharing your point of view with me in a very kind way (apart for one that I really think is a raccoon...) that said, I really enjoy to have different choices, I like the idea of having lots of GUIs, distros with different approaches to stability, bleeding-edge, ecc ecc ecc. the only thing I was complaining about is the fact that we already have lot of choices that will remain there for us even if there were only a single "universal package" format! I was hoping that, apart from choosing Arch's packages or apt or whatever, only for the things that are not included in the standard repos there could be a single alternative, only in this case! So we could still choose different distro, GUI, packages, stable vs unstable, rolling vs fixed, AND for only few programs that are reticent to be packaged for Linux, have a single option, to try to entice the creation of such packages... is that so terrible?

---
36 • #34 editing locked up (by Bobbie Sellers on 2017-04-17 21:39:55 GMT from United States)
Yes it is rather long but something caused the editing to lock up before I did my corrections.

'Well to add to the comment on the topic of #16'

Linux is not particularly User Friendly but it is friendly
enough to the User who learns about Linux.

bliss "running fast and light" on PCLinuxOS64-2016.03
GNU/Linux 4.10.10-pclos1 #1 SMP Wed Apr 12

---
37 • LXLE (by bigsky on 2017-04-17 21:55:42 GMT from Canada)
@20 The LXLE download from their web site is a bit odd to use for a newcomer. You first have to chose your download of course 64 bit 32 bit then you follow a few questions as in fill in the captcha then press enter from their be patient and it will bring you back where you have to press submit. Tried it 6 months ago and it's a fine OS. Even when you download from Source forge it still bring you to the LXLE site. Hopefully this will help OS2 user. Just thought I would bring this up. Merci.

---
38 • memory usage (by Gekxxx on 2017-04-17 23:06:12 GMT from United Kingdom)
I run Lubuntu with LXDE, Debian 8.7 with Gnome3 and OBRevenge with Openbox. Gnome system indacated 540MB usage for idle Lubuntu, 440MB usage for idle Debian 8 and 340MB usage for idle OBRevenge. So for old PC OBRevenge seems te be the good choice. But why OBRevenge is never in the list of lightest distros? Not that Lubuntu is a bad choice, rather the opposite. Runs great. Just wondering as Debian with Gnome beats Lubuntu. Disd not expect this outcome.

---
39 • Debian Flash (by luvr on 2017-04-18 09:14:12 GMT from Belgium)
@27 The 'flashplugin-nonfree' package under Debian relies on a checksum file that the package maintainer is apparently supposed to upload.

However, the latest available checksum file applies to version 24.0.0.186 of the Flash Plugin, while the current version (which the package will attempt to install) is 25.0.0.148. (You can find the available checksum files at 'https://people.debian.org/~bartm/flashplugin-nonfree/D5C0FC14/'.)

In my opinion, the Debian package, even if it works, is not particularly useful anyway, in that it will download the current Flash Plugin version when you install the package, but it will not automatically keep the plugin up-to-date for you. (You will manually have to run the 'update-flashplugin-nonfree' script, which the package installs in the '/usr/sbin' directory, whenever you wish to receive a new version of the Flash Plugin.)

If you still want to get the Flash Plugin up and running with the least possible hassle, then you will be better off downloading the '.tar.gz' file from the Adobe web site, at 'https://get.adobe.com/flashplayer/', unpack it, and copy the 'libflashplayer.so' file to the '/usr/lib/mozilla/plugins' directory. Optionally, also copy the contents of the 'usr' directory into place, i.e., as root: cp -rv usr/* /usr (see the 'readme.txt' file for more info).

---
40 • Re: The Worsening State Of Linux Today. (by No Body on 2017-04-18 10:29:07 GMT from Switzerland)
@OS2_user

You should consider sticking to Mac and Windows.

If you can't use Linux, you should learn.
If you can't learn, you should give up.

I tried all of those Linuxes mentiond by you, on many different Machines and they all worked, Some better then the others and all of them had some issues but basicaly - they all worked.

So, the problem is sitting in front of a computer.

---
41 • drivers (by Pat Menendez on 2017-04-18 10:56:56 GMT from Canada)
The idea of all hardware makers turning drivers over to open source I'm not sure will help too much. I suspect that that would end up torn into competing bits too. Where are we in open source software? Not much further ahead than years ago. If we need top level software we still have to buy windows (or MAC) and windows (MAC) based software. That is the unavoidable fact whether we want to admit it or not. Open source doesn't have the manpower or the support mechanism. Who is going to write the better driver, someone tinkering in their spare time as a hobby or the group of techs on the job getting paid to focus on the task at hand. Yes, absolutely, open source can adjust and tweak things but where are the open source drivers with the options and capabilities and function of proprietary drivers, made by the maker of the hardware? Theory is one thing, on the ground reality is another. We need to get some standardization and structure to make Linux investment and involvement more attractive to hardware and software makers. Just moving to a standardized package format would be a great first step.

Bobby Seller, you are right about Plasma 5. It is a stripped and gutted desktop. Much of the desktop and customization options of KDE 4 have been removed. It looks and works like windoze 10 for Linux. They are pulling a Gnome 3 and I hope that someone takes KDE 4 and resurrects it like Mate did for Gnome 2!

distro hopping is great fun. I don't mean play with the "live DVD". I install them and use them on their own SSD. Not dual boot or VM. There is always something to like about each one but I have always come back to PCLinuxOS. NO ONE has the repositories they have. No one has a more user friendly or powerful or reliable package management. Nothing I have tried runs as consistently and does everything I want the desktop to do. With KDE 4 sadly fading into the sunset I have been looking for a substitute and now start with KDE 4 MiniMe, get it updated and shut off the Akonadi and Nepomuk bloat and then install XFCE and use that with Cairo Dock. It is super responsive and gives me KDE's Dolphin file manager, Digicam, Ksnapshot, etc. Those choices may not be for everyone but they do what I want/need them to do.

---
42 • Drivers (by lupus on 2017-04-18 11:38:03 GMT from Germany)
Dear Pat Menendez, if you want to use a computer and don't want to share all your information with your software vendor (especially Microsoft) you are stuck with open source. This is the only fact that matters to me.
I for sure don't have the time to hunt down every Microsoft glitch in order to keep my interests a private matter.
The '#' software as a service paradigm (not so new) is their foot in our door: If you always want the newest an shiniest (beware of the mighty Virus,Trojan etc.) software they want to know what you're buying and where, when and why. They want to know your friends and family and try to guess your needs before you even thought you needed anything!

That is disgusting to say the least.

If I google my special interests I do it with the knowledge that from now on till the end of my time Google knows. If I don't want that there are easy ways around that. There is a difference you see?

And because I work in the Software Industry let me say this: In the moment a piece of shitware kind of runs the Hardware Manufacturer almost immediately lost interest. He calls it market ready and the pencil pushers with their excel sheets take over and calculate X (watch Fight Club). If the Manufacturer thinks highly of his products there wil be up to 3 requests for patches. Normally 1 must do. A complete rewrite is totally out of question who has the time and money for that.

So I say open source is the way to go.

---
43 • Fragmentation (by Pat Menendez on 2017-04-18 12:09:28 GMT from Canada)
To continue this open source and driver question, why have half of all Linux distros failed? It is NOT because of lack of insight or ability. Many of them made valuable contributions that thanks to the horrendous fragmentation are lost to the Linux Community so the wheel keeps getting reinvented. They failed because the creator(s) had to put food on the table and a roof over their heads. I suspect that most had to support a family as well. They needed a job that paid the bills. They could not afford to work for free. How can that paradigm ever compete with or hope to compete with Proprietary drivers? I think a better open source solution would be to cooperate on specific bits rather than taking off and building and maintaining a complete and separate distro. All distros are pressed for manpower and money. For what they have they are amazing people. So, rather than fragment and create an entire new distro based on Arch for example, gather a group of individuals who share your interest in one specific area like desktop themes and CONTRIBUTE to Arch doing what you love to improve Arch rather than creating a whole new distro just to do your Arch theme creation? If File systems or a desktop say XFCE, or a specific language are your gig, rather than create a whole new distro to do that, COLLABORATE with an existing distro rather than start whole new distro just to play with your file system and or desktop improvements etc.. Work as groups to support someone else, to improve the community. Creating and maintaining a whole new distro only differing from the parent in wallpaper and icon theme is a massive waste or manpower and resources! At the end of the day, it does not matter what base your distro is on, it gets used for the same things which makes the horrendous fragmentation redundant. Perhaps what is needed most is a change in leadership style, or dictatorship, allowing fresh ideas to given space for development rather than shunned out of hand. I'm not saying that there should only be one master Linux base. My question is, who benefits from 120 distros based on Ubuntu? That is a huge amount of manpower and resources for what? One size does NOT fit all but at what point does the fragmentation become ridiculous and pointless?

---
44 • Ubuntu Gnome (by Mark D on 2017-04-18 12:15:18 GMT from United Kingdom)
Glad to hear about the end of Unity. Although I've been using it as a daily desktop at work, I was never really that keen on it.
I hope this means they will return to providing a 'traditional' style desktop with Gnome. I hate the 'convergence' fashion. If they could get rid of the horrible orange+purple colour scheme too (or provide an easier-on-the-eye alternative option) then so much the better!

---
45 • Fragmentation (by Grraf on 2017-04-18 14:18:09 GMT from Romania)
So sorry myself or smb else has to specifically say it to you: the linux ecosystem is simply mirroring nature's 'survival of the fittest' model and as such the strong carry on surviving and adapting when necessary while the rest die out... Debian,Arch,RHEL,SUSE,Ubuntu(if it actually sobers up before its too late) are likely going to be around for ever and they will spawn some pretty odd&playfull kids that will on occasion be close to overtake its parent but as we all seen along the years most never reach maturity and die off...
Sure some will actually reach maturity and stand tall&proud next to theyr parent but those are few(like MINT,Sabayon,Mageia) also along side them u will also see the 'sheltered' ones practically spoon fed by theyr overprotective parents(like Fedora,CentOS,OpenSuse)...
One way or another the alphas are always bound to father large litters of cubs but of them few will ever reach true maturity&independence...

---
46 • Fragmentation (by lupus on 2017-04-18 14:41:05 GMT from Germany)
Dear Pat How do you measure failure and success?

Linux is open source and creates great value measured in quality,privacy,stability,freedom etc.. Just because something is open source doesn´ t mean there is no revenue created. Ask the people from RedHat if they can put food on the table? I think we all know the answer to that particular question.

For you success seems to be a measure of quantity. Just because Windows and Android are dished out with much hardware doesn´t make it succesful in every aspect e.g. they don´ t respect privacy or freedom or security. But sure there is food on the table.

But still more and more people take leaps of faith and although they already paid Microsoft Tax and try the Linux way. Sure 8 out of 10 stay with Windows because their favourite game won´ t run under Linux or the expensive Scanner doesn´t work. As long as they learn something about freedom respecting Software, privacy respecting file systems (encryption), and open document file types it´s more than OK for me.

The fragmentation issue you have is only a problem in your head. Enthusiastic freedom lovers do some extra work in extra time to have it their way. Sometimes this even goes upstream, Budgie Desktop anyone?? Those people don´t work for you and sure much work goes unnoted for the umpteenth time, why do you care. Don´t be a consumer be a contributer!

---
47 • Replies to 34 and 40: (by OS2_user on 2017-04-18 14:53:36 GMT from United States)
I'm here because WANT a Linux to work and am disappointed.

@#34 "The OP fails to mention how he setup the disk or whether he set it up on MBR or (U)EFI firmware. -- Had you read, I state ONE disk on which had PCLinux 2014.12 previously. Partitioned fresh. Oh, it's possible that I (twice) missed something new.

And "We do not know of his skill level or willingness" -- Adequate to stick a PCLinuxOS DVD in and click the few items. This time didn't work. Twice.

My view for other possible objections: IT'S NOT ME. I've soldered a RAM chip into a TRS-80 to get lower case, wrote the text editor I'm using right now, and so on. Install simply didn't work. Much of my point is that even in simplest situation I'm not guaranteed will boot.


@#40 "You should consider sticking to Mac and Windows. If you can't use Linux, you should learn. If you can't learn, you should give up."

Yeah, that's sound advice -- which I'm being forced to adopt! Heck, I'm so stupid couldn't even get PCLinuxOS of 2014 to store the screen resolution, no matter how many times I pressed "save"! Guess I should rummage for and edit xorg.conf, eh?

I DO NOT WANT TO "LEARN" LINUX! I want to USE a computer for tasks, not endlessly struggle just to get the basics. If you want Linux to spread, then you cannot rely on a few expert fanatics. I hope others will heed the actual problems I note, not just say they don't exist and question my competence.

I'll add for perspective that bought a dual-core Shuttle at flea market and repaired its PS (Duplicated the cross-regulation choke that burned up when the caps failed. Could YOU do that?), anyway, it had XP and is fast and reliable, a delight in comparison to all recent GUIs!

No, having put in much effort over several years, I'm NOT going to "learn" any more Linux: it's not generally useful, only distro specific quirks. Besides, they're always inventing new flaws.

By the way, I use OS/2, hence the name. Over four years now installed on 1G SATA drive. Almost zero maintenance. Very few bugs. Same dull GUI of 2001. And yet it's still more advanced than Linux.

---
48 • Posts # 16 and # 47 / LXLE Direct Download (by Winchester on 2017-04-18 15:50:55 GMT from United States)
There are direct download links for the 64-bit versions of LXLE right here on distrowatch.com .... through SourceForge ..... not linked back to the LXLE website.

lxle-14.04.4-64bit.iso =

http://distrowatch.com/?newsid=09336

which links to :

https://sourceforge.net/projects/lxle/files/Final/OS/14044-64/lxle-14.04.4-64bit.iso/download?use_mirror=svwh

and lxle_16_04_2_64.iso =

http://distrowatch.com/?newsid=09782

which links to :

https://sourceforge.net/projects/lxle/files/Final/OS/16.04.2-64/lxle_16_04_2_64.iso/download?use_mirror=svwh

The links work using a FireFox based web browser.

In order to boot PClinuxOS , or other operating systems in its family such as Mageia , ROSA , and OpenMandriva ...... sometimes you need to add the resume=UUID line to the GRUB / BURG menu entry. The resume=UUID UUID is the UUID of your SWAP partition which also has to be in the /etc/fstab file. It's not very difficult to adjust using another live CD / iso if this is the case.

I have had absolutely no issues saving my screen resolution in this year's PClinuxOS. The 64-bit Trinity "Big Daddy" community edition of PClinuxOS. I don't even remember how I did it so,it could not have been too much of a project. I have had the correct resolution right from the start.

Maybe try some other beginner friendly or semi-beginner friendly distributions such as Gecko Linux Rolling Tumbleweed Live DVD LXQT , Solus , Linux Lite , Peppermint , FatDog64 , LxPupSC , Zorin , MX-16 , SolydX , the LXLE iso's linked above,maybe even Korora or KaOS. Or,don't try them if you don't want to bother. I personally don't care. I am just putting it out there.

---
49 • Re. Open Source and Drivers (by P.M. on 2017-04-18 16:58:13 GMT from United States)
There's this tiny company that I heard about out in California that RELIES entirely on Open Source for there business... if memory serves me right, I believe their name is: "Google"

Like I said, they're a small company, so I guess they better start making plans now to close up shop and board the place up before they end up filing bankruptcy for all the Open Source software they use.

---
50 • Learn vs. Use (by FOSSilizing Dinosaur on 2017-04-18 17:26:06 GMT from United States)
A computer is a hardware base for a software tool-set, the operating system (including device drivers, file-system drivers, perhaps window-manager(s) and/or desktop-environments) simply provides access to the software tools.
Some people enjoy learning about tools more than using tools, of course. Others may prefer to use the tools for tasks of interest.
For working on a particular hardware assembly, version rules. An old version of an OS (Operating System) that works well on it may work less well (or malfunction entirely) with an update (or "upgrade"). Backup-copy discipline helps, and so does update control.
Software tools may be updated separately. If dependencies force malfunctions, perhaps something like AppImages (which may be "sandboxed") would serve better, even though "less optimized".
…
If, for example, 'OS/2_user' discovers an ISO that works on that Shuttle, perhaps a multi-boot (on separate drives?) or virtual setup would serve, if updating were kept under strict control. AppImages could also minimize the risk of breakage.
…
The tools chosen should be driven by the task(s) to be done. What good is minimizing RAM used (one definition of "light"), if it makes the user less efficient or effective for the intended task(s)?

---
51 • Repos (by far2fish on 2017-04-18 18:03:16 GMT from Denmark)
I prefer to use the distros official repositories only or download source or binary directly fromwell known vendors or developers if the software is not available in the official repo. For instance virtualbox.org

I am not comfortable installing from COPR/PPA/AUR

---
52 • Re: Replies to 34 and 40: (by No Body on 2017-04-18 18:09:40 GMT from Switzerland)
@OS2_user

Well, the point is: You must learn, not if you want it or not.

You want to drive the car? You must learn it. You want to walk straight at the street, you must learn it... The problem is of "capitalistic" nature - one has to sell the stuff somehow and everybody is (unfortunately) allowed to buy the computer without any proof that he / she is able to use it.

Only expectations & bad attitude can not help - "I DO NOT WANT TO "LEARN" LINUX! I want to USE a computer for tasks..."

Who cares what do you want?? I want to fly with a Suhoy jet, or the Space Shuttle but they always tell me, I have to learn flying first. :( Sh..T. I do not want to learn, I want to fly!

No computer will ever work properly if you do not spend some time learning how to properly install it and then how to use it. No, not even OS2 (I have that dinosaur too). And no, Linux is not perfect at all, but on the other side, no any other system is.

Just started Rosa Fresh R8 LIVE, screen resolution was stuck at 800x600 px at first on a 1920x1200 monitor. One single click and the fglrx was installed. Log out, log in and it is working like charm. In LIVE session! Do that with Windows... or OS2. ;)

Not only BSD, Linux or Solaris, not even Mac or Windows will "just work". One or the other time, you end up at comand line to repair it. Just finish repair of a Windows 10...

As I previously said, the problem is sitting in front of the computer... maybe you should try iOS instead... or change your attitude.

---
53 • Question to OS2_user (by far2fish on 2017-04-18 18:12:56 GMT from Denmark)
Last time (and in fact the only time I tried OS/2) was in the mid 90'ies. If your OS/2 is from 2001 how usable is it? Can you do anything with it besides text editing and very basic web browsing?

---
54 • PCLOS Control Center (by M.Z. on 2017-04-18 20:17:49 GMT from United States)
@47
"...couldn't even get PCLinuxOS of 2014 to store the screen resolution..."

Did you ever try 'Control Center' > 'Hardware' > 'Set up the graphical server' & play with the resolution settings in there? I made the mistake a couple of times of not trying the control center first. Once was setting the time (it doesn't work via the KDE 'configure your desktop' settings, only the control center), & the other was setting up a printer. I got the printer to work just fine with HP software in the PCLOS repos, but it is far easier & more consistent/persistent when you go through the control center. Note that I had similar issues, so I don't blame you for being annoyed, but I find PCLOS is a great distro once you get the hang of it.

Also as a general note, I find several versions Linux very easy to use & run these handful consistently & successfully everywhere. On the off chance that one doesn't work I always have at least two others & they can be very similar in terms of setup. For me I tend to use PCLinuxOS & Mageia, which are extremely similar in terms of the the Control Center, & I use various versions Mint including the main editions & LMDE. Not only do the quarks of Mint transfer between versions, but there is also a fair bit that is applicable to other Debian & Ubuntu based distros. You can use the DW search tool to find distros that are in the same family & will tend to share more quarks. I use two families to try & get the most opportunity for hardware compatibility, though in my case I find that Mageia & PCLOS tend to work in different places despite sharing similar roots.

http://distrowatch.com/search.php

As a side note, Linux is heavily used everywhere from Android phones to super computers. There are lots of people that find it great on the desktop as well. Sorry if you had problems, but it's just rude to come here & generalize about it always being bad on the desktop. I've had consistent problems getting the BSDs to work on the desktop, but I don't go out of my way to start flame wars over it. Also I still use BSD all the time via Netflix & my firewall, when the arcane hardware I use for pfSense isn't failing anyway. You probably have lots of great experiences with Linux all the time & don't take any notice of it, regardless of if it's a TV, google search, or Droid phone. It can be a little more messy on the desktop when you have to do some of the support, but I'm sure you're using Linux regularly & successfully regardless of your desktop experience.

---
55 • Fragmentation or balkanization (by Didier Spaier on 2017-04-18 22:56:19 GMT from France)
I can't say it better than Michael Cornelison aka kornelix:
http://kornelix.net/Linux/linux%20opinion.html

He is among other software the author of the awesome fotoxx, so I think he knows what he is speaking about and his opinion matters.

His software:
http://kornelix.net/

---
56 • Lubuntu 17.04 test (by gekxxx on 2017-04-18 23:27:04 GMT from Belgium)
I reinstalled Lubuntu with 250MB boot, 30GB root and 970GB Home partitions. During install a swap file was created automatic. This time my monitor did not give 540MB memory usage like my previous install with a swap partition, but only 383MB which is great. So for all those who try 17.04, do not create a swap partition with manual partitioning. This is a big step forward for all Ubuntus.

---
57 • on Balkanization article (by FOSSilizing Dinosaur on 2017-04-19 05:40:05 GMT from United States)
"In contrast, Microsoft provides a stable standard …" - only for a few years, after which revenue desperation drives more crack-the-whip "development".
…
"Developers have little regard for standards that could constrain freedom or innovation." Standards actually liberate developers to innovate and rise above endlessly re-inventing the same wheels. What developers have little regard for is often user concerns, like clear documentation (The FULL Manual) or a complete UI (with one or more layers of Advanced options).
.
Thanks for the link.

---
58 • Maui Linux (by Romane on 2017-04-19 07:15:18 GMT from Australia)
Thanks to the article this week, have given Maui a try, set up for dual boot with my Debian system. Thanks to an issue with os-prober, now resolved, was initially unable to boot from the installed copy without some fiddling. Now, typing this while running Maui.

Finding it responsive and very configurable. The issue with sudden shut-down is reverted to the desired behaviour through a setting in the System Settings. Same to achieve single-click for the desktop and the file-manager.

Guess that have only one complaint, and that is that based on Ubuntu. Nothing good or bad about Ubuntu in this, I just happen to prefer Debian itself as a base.

Good job, Maui developers. Keep it up.

---
59 • PCLOS Control Center (by Pat Menendez on 2017-04-19 11:08:49 GMT from Canada)
This is truly one of the most brilliant innovations to come to Linux! Too bad it is only available for Mandriva based distros! Why no one has ported it to Arch and Debian etc. is impossible to understand! It is a major factor in my trying other distros but returning to PCLinuxOS!

---
60 • @30 @33 Mir (by curious on 2017-04-19 12:58:25 GMT from Germany)
So, Mir and Unity are going the way of Upstart ... and I expect Snap to be dropped in favor of Flatpak sometime in the future too.

It is rather unfortunate that Canonical has tried to develop alternatives to various RedHat-mandated "technology advances" and has consistently failed to actually establish them.

Ubuntu - and Ubuntu-based distros - used to run better (in my experience) before they transitioned to systemd. So I would assume that Upstart was quite a good, working init system. I still don't understand why they dropped it.

---
61 • @60 (by mandog on 2017-04-19 14:56:02 GMT from Peru)
You are answering your own questions.
Ubuntu has done everything possible within the gpl rules to isolate Ubuntu from the rest of the Linux world.
Take upstart R/H wanted to use upstart in v6 Ubuntu refused to release the code to them and systemd was born,

Unity only worked on Ubuntu arch users tried for years to get unity stable did not succeed. did you ever see a fully working unity desktop on any other distro

Mir was Ubuntus idea to upstage Wayland and isolate its self even more again did not work Ubuntu has consistently tried to take over Linux. Again only compatible with Unity

If you think bad about RedHat being a corporate company think again everything it does it gives back
to the Linux world vast amounts of its earnings for support goes into kernel development security a bit to Gnome and many other small projects and gives developers its expertise

Ubuntu is a corparate company powered by greed and domination of Linux, Ubuntu started well in its early day then had big ideas to be the microsoft of the Linux world and really lost the plot.

Money does not make R/H Linux great creativity for the benefit of all users does, something a lot of users and Shuttleworth can't grasp his only aim in life is Money.
Sorry this is not a rant I used Ubuntu in the early years it started by isolating non Ubuntu users on the forums, Mint was born gave users what they wanted listened to users. I like many left Ubuntu never to return we saw the true Ubuntu emerge.

---
62 • GUI "Control Center" application (by tim on 2017-04-19 17:27:57 GMT from United States)
@59 In recent years, many distros have indeed incorporated a "Control Center" app similar to that found in PCLinuxOS. If you liveboot any of the various distros shipping XFCE or KDE, you'll find a configuation GUI comparable to the one in PCLinuxOS. Some distros, for instance LinuxLite, also antiX, are even "going the extra mile" and developing extended "Control Center" GUIs in-house. Very nice.

---
63 • Control Center (by lupus on 2017-04-19 19:52:50 GMT from Germany)
If you are looking for an excellent Control Center you should look into Deepin. If it wasn´t for slow repositories it could easiely be my daily driver,

---
64 • @52 (by imnotrich on 2017-04-20 05:42:01 GMT from Mexico)
Learning to drive a car is easy. Writing the firmware for the car's computer? Not so much.

Not everyone wants to get their fingernails dirty, I understand that. Still, for Linux to gain wider acceptance there should be some basic functionality that every distro's developers should focus on, long before they start coding bizarre UI's like Unity or Winblows 8 or features that the average user won't care about.

How many years has it been since pulseaudio was foisted on us, and still people need to uninstall it to get working audio?

Or the systemd thing, also shoved down our throats long before it was ready?

I've done some distro hopping over the last 15 years or so, learned a thing or two along the way but for the most part every distro, every version I've tried has failed at one or more basic tasks like sound, video, networking, wifi, printing you know basic stuff that regular computer users need every day for work or play. When I was younger, I found these challenges quite fun. Years later, I'm older and more focused on getting work done. I don't have the time and energy to spend 6 weeks fighting with a new install to get everything working. I figured maybe some of these distros had matured too. Some did, some did not.

And then I discovered Mint 17.1. I had everything I needed installed and configured in less than a couple hours. People try to degrade Ubuntu or Mint by characterizing them as distros for noobs. Well guess what? Old dinosaurs like them too. Still plenty of room for me to tinker and break things with Mint when I have some slack time but for the most part basic functionality JUST WORKS. I don't have to fight with my distro anymore!

Which is good, because I don't know squat about auto mechanics.

---
65 • Pulseaudio (by Somewhat Reticent on 2017-04-20 06:45:19 GMT from United States)
Is often the only way to get audio working on a system, legacy or modern.
Wouldn't have taken over if ALSA (or OSS before it) had 1) kept up with hardware (hdmi, bluetooth, etc), 2) usable UIs, and 3) The Full Manual (clear documentation).
The Linux dev community apparently figured they could debug and tame it, accepted it in many distros, and made the buggy mess work. It's been done.
Like any other complex subsystem, at times it may need a tweak or two.
.
(Aside to 'notrich' (nobody is) - glad you found something that works for you.)

---
66 • Sound, Video, Networking (by Winchester on 2017-04-20 13:03:57 GMT from United States)
There are plenty of distributions other than Mint and Ubuntu with working sound,video,and networking including some with advantages over Mint and Ubuntu. Seriously.

Printing can depend on the specific printer. Hewlett-Packard is usually a safe bet as far as printing under a GNU/Linux system goes.

---
67 • Drivers (by Justin on 2017-04-20 14:55:56 GMT from United States)
I've been enjoying the comments about drivers. To anyone who works in software or development, ask about getting your stuff released open source or packaged for Linux. There are a myriad of licenses besides GPL, and the reality is when it comes to drivers, there isn't much "secret sauce" that's going to make your software better than someone else's (you're selling hardware not drivers).

Be a voice in your company pushing for the standards and goals that the Linux community shares. My company sells a Debian-based distribution, so perhaps I'm lucky we're already supporting Linux. However, I ask about releasing more of our changes and having better licensing. I try using Arch internally where I can to get people out of a single-distro mindset. We all have places we can make a difference. Add a Linux option at your school. Help people see there is no difference. Tell people about Homebank or other FOSS software. Offer to help recycle those "useless" machines IT has into something that the company can still use. Et cetera, et cetera.

Do your little part, no matter how small, and your environment will change to something better.

---
68 • Consumer Toys (by Arch Watcher 402563 on 2017-04-21 04:23:34 GMT from United States)
Your average consumer wants apps on a drag-n-drop-swish-n-press screen. The init war is irrelevant. Distro fragging is irrelevant. They don't care if it's Linux, BSD, Android, Windows, or OS/2. Most are too scared, smug, or herd conditioned to change OS yet. To me the key missing FOSS advocacy is word-of-mouth on apps for mass herd platforms.

Big Apps enjoy first-mover advantage but that's all. Corporate "support" is a joke compared to FOSS forumblogmailchatbugzillas. Even on herd platforms, you can shift from PayUpOffice to LibreOffice, BluffdaleSkyPipe to tox, Macehook and geemail to RetroShare, etc. Keep Big Apps installed for comfort.

FOSS gobsmacks most people. They know not such apps exist, and eagerly consume, if only to avoid cost on s/w upgrades or planned obsolescence.

OEM hardware vendors already write FOSS drivers for Linus. The ones who don't get reverse engineered and eventually cave when FOSS drivers approach parity. You also find MS giving away Windows for free to large accounts just to keep its base.

@65 Pulse runs atop ALSA. It's utter crapware and no replacement. StartPage my handle to find supporting links. Pulse has nothing to do with drivers or hardware, just APIs. And users don't read manuals. They do buy gear from the wrong outfit.
https://www.youtube.com/watch?v=RgBDdDdSqNE
https://privacysos.org/node/1177

---
69 • Sound (by Somewhat Reticent on 2017-04-21 07:49:51 GMT from United States)
(@68) Yes, Pulseaudio and/or Jack generally run as added middleware layer(s) between ALSA and/or OSS etc and the UI. Yes, it started out as a mess of buggy code, and still isn't pretty. And it facilitated use of HDMI connections, bluetooth, and other hardware developments.
ALSA (and apulse) UIs and implementations fell short (like OSS before?). I haven't seen any evidence that they (or their documentation) have caught up. I have seen multiple contradictory obfuscations where clear organized Full Manuals and better UIs should have been (In-My-Opinion).
For that matter, I haven't seen pulseaudio advancing much lately either, or even working all that well, though that may initially involve kernel/driver regressions due to hardware vendor influence. Development surges seem often followed by periods of neglect and decay.

---
Archives
• Issue 708 (2017-04-17): Maui Linux 17.03, Snaps run on Fedora, Void adopts Flatpak, running Android apps on GNU/Linux, Debian elects Project Leader
• Issue 707 (2017-04-10): PCLinuxOS 2017.03, Canonical stops Unity development, OpenBSD on a Raspberry Pi, setting up a VPN for privacy
• Issue 706 (2017-04-03): Super Grub2 Disk, Snap packages of deepin applications, Subgraph OS routes network traffic for one application, announcements from Linux Mint
• Issue 705 (2017-03-27): Minimal Linux Live, sharing control of the operating system, new KaOS features, Uplos32 provides 32-bit fork of PCLinuxOS
• Issue 704 (2017-03-20): ToarusOS 1.0.4, Linux Mint's security record, Debian starts Project Leader election, Ubuntu 12.04 reaches end-of-life
• Issue 703 (2017-03-13): SolydXK 201701, CloudReady, Solus announces new features, KDE Connect sends text messages from desktop, openSUSE's YaST module for Let's Encrypt
• Issue 702 (2017-03-06): Fatdog64 Linux, elementary OS bundled with new netbook, Haiku announces new features, security and the size of a distro's development team
• Issue 701 (2017-02-27): OBRevenge 2017.02, Mageia 6 delays, NetBSD reproducible builds, questions about swap space, trying to steam video on a Raspberry Pi
• Issue 700 (2017-02-20): RaspBSD, Debian replaces Icedove with Thunderbird, Fedora's licensing guidlines, tips for switching shells, finding battery charge, getting IP address and killing processes
• Issue 699 (2017-02-13): Clear Linux, GhostBSD network utility ported to FreeBSD, Ubuntu coming to Fairphone, elementary OS crowd funding an app store
• Issue 698 (2017-02-06): Solus 2017.01.01, comparing containers with portable applicatins, Tails dropping 32-bit support, Debian Stretch enters freeze
• Issue 697 (2017-01-30): Subgraph OS 2016.12.30, running Ubuntu on an Android phone, Arch Linux phasing out 32-bit support, Linux Mint testing updated LMDE media
• Issue 696 (2017-01-23): GoboLinux 016, remotely running desktop applications, Solus adopting Flatpak, KDE neon using Calamares, TrueOS tests OpenRC
• Issue 695 (2017-01-16): Zorin OS 12, Peppermint team fixes installer bug, Debian refreshes Jessie media, Ubuntu improves low graphics mode, Exciting things coming in 2017
• Issue 694 (2017-01-09): MX Linux 16, Fedora considers systemd security features, DragonFly BSD to support massive swap space, Ubuntu Touch roadmap, Puppy's newsletter, sudo's password prompt
• Issue 693 (2017-01-02): Comparing small distros, fig language, video driver comparsion, Debian+PIXEL, Wayland on FreeBSD
• Issue 692 (2016-12-19): Bodhi Linux 4.0.0, Cappsule containers, Calculate's new Utilities package, Solus and Ubuntu MATE build new application menu
• Issue 691 (2016-12-12): SalentOS 1.0, openSUSE improves YaST, Fedora considers slower release cycle, KDE neon gets LTS branch
• Issue 690 (2016-12-05): Fedora 25, Ubuntu adopts rolling HWE kernel, running Android apps on GNU/Linux, Haiku working toward EFI support
• Issue 689 (2016-11-28): openSUSE 42.2, Fedora's upgrade path, plans for Korora 25, transitioning from PC-BSD to TrueOS, Webconverger's reproducible builds
• Issue 688 (2016-11-21): Endless OS 3.0.5, KDE neon fixes security hole, FreeBSD's Quarterly Status Report, Rolling release trial #2 concludes
• Issue 687 (2016-11-14): NAS4Free 10.3.0.3, Fedora gains MP3 playback, budgie-remix becomes Ubuntu Budgie, Ubuntu flavours compared, Rolling release trial #2
• Issue 686 (2016-11-07): FreeBSD 11.0, rolling release trial #2, Debian announces supported architectures, Simplicity switching to antiX base, farewell to Mythbuntu
• Issue 685 (2016-10-31): elementary OS 0.4, SUSE gains ARM support, Mint improves language support, Dirty COW explained, Rolling release trial #2
• Issue 684 (2016-10-24): Ubuntu 16.10, Linux popularity in different markets, Fedora runs on Raspberry Pi, Ubuntu features live kernel patching
• Issue 683 (2016-10-17): Refracta 8.0, making packages for distributions, Alpine switches to LibreSSL, 386BSD website publishes classic code
• Issue 682 (2016-10-10): KDE neon 20160915, Android-x86 6.0, Fedora warns of update bug, HandyLinux drops English translation, LXQt benchmarks
• Issue 681 (2016-10-03): OpenBSD 6.0, DragonFly BSD to support LibreSSL in ports, systemd denial of service bug, upgraded Mintbox Mini
• Issue 680 (2016-09-26): Uruk GNU/Linux 1.0, blocking applications at the firewall, Lenovo controversy, Ubuntu running on the Nextcloud Box
• Issue 679 (2016-09-19): OpenMandriva 3.0, 32-bit vs 64-bit performance, openSUSE updates, KaOS unveils first run wizard
• Issue 678 (2016-09-12): Apricity 07.2016, Mageia adopts DNF, KDE neon to use Wayland, FreeBSD updates Linux compatibility, creating cron jobs
• Issue 677 (2016-09-05): Peppermint OS 7, Manjaro updates leadership, TrueOS becomes rolling release, organizing files, creating torrents
• Issue 676 (2016-08-29): Korora 24, Fedora 25 to use Wayland by default, Linux turns 25, PC-BSD becomes TrueOS, finding software licensing information
• Issue 675 (2016-08-22): Gentoo LiveDVD "Choice Edition", moreutils, Ubuntu improves terminal convergence, MATE packaged for Openindiana, FreeBSD improves video support
• Issue 674 (2016-08-15): Zenwalk Linux 8.0, Ubuntu phone follow-up, Lubuntu transitioning to LXQt, Steam running on FreeBSD
• Issue 673 (2016-08-03): noop linux and EasyNAS, Debian's GnuPG switch, Fedora "Flock", using "nice"
• Issue 672 (2016-08-01): Ubuntu Phone 15.04, Solus embraces rolling release model, interview with Jane Silber, FreeBSD Quarterly Report
• Issue 671 (2016-07-25): Slackware 14.2, Point Linux 3.2, OpenBSD disables usermount, KaOS releases significant changes, Fedora 22 reaches end of life.
• Issue 670 (2016-07-18): Linux Lite 3.0, Bodhi team plans 4.0.0, pfSense changes licensing, running software across distributions, Linux Mint upgrade path
• Issue 669 (2016-07-11): Linux Mint 18, proving a system is secure, LibreSSL in FreeBSD, Ubuntu plans phasing out 32-bit, pfSense status report
• Issue 668 (2016-07-04): Fedora 24, Linux Mint plans for 18.1, FreeBSD and DragonFly BSD improve their file systems, comparing Flatpak, Snap and AppImage
• Issue 667 (2016-06-27): GeckoLinux 421, Fedora supports Flatpak, Solus unveils new features, running GNU/Linux on tablets
• Issue 666 (2016-06-20): Comparing more live update methods, Ubuntu's snap packages, Antergos drops 32-bit media, GeckoLinux unveils Rolling edition, learning Linux resources
• Issue 665 (2016-06-13): BunsenLabs Linux Hydrogen, Fedora 24 delayed, NetBSD grows in size, Clonezilla questions
• Issue 664 (2016-06-06): Sabayon 16.05, Debian updates install media, the cost of free software, Qubes explains secure build process
• Issue 663 (2016-05-30): Comparing live update methods, Ubuntu MATE's progress, distros debate systemd change, DistroWatch turns 15
• Issue 662 (2016-05-23): Clonezilla Live, new Fedora community repository, DragonFlyBSD runs Wayland, a live edition of Slackware and kernel components
• Issue 661 (2016-05-16): FreeBSD 10.3, OpenMandriva adopts Clang, Debian adds ZFS packages, PCLinuxOS drops 32-bit and comparing CentOS with RHEL
• Issue 660 (2016-05-09): Ubuntu MATE 16.04, Mint's xapps, FreeBSD Quarterly Report, Debian updates 32-bit support, addressing GPL violations
• Issue 659 (2016-05-02): Ubuntu 16.04, compiling custom kernels, Cinnamon 3.0, Sabayon launches ARM build, Devuan ships Beta release
• Issue 658 (2016-04-25): Kali Linux 2016.1, elementary OS 0.3.2, Debian elects Project Leader, Fedora 24 feature preview, Nard reaches 1.0
• Issue 657 (2016-04-18): Redox, Linux Mint improves update manager, planned Fedora 24 features, Ubuntu 16.04 getting Snappy packages
• Full list of all issues
Parted Magic



Parted Magic - a complete hard disk management solution

Disk Partitioning • Disk Cloning • Data Rescue • Disk Erasing • Benchmarking


Free Tech Guides
NEW! Vim Cheat Sheet
NEW! Three Vim Cheat Sheets - a simple refresher, graphical Vim commands laid out over a keyboard, and a complex list with every Vim command in one place.
Free Tech Guides
NEW! Sexy Web Design
NEW! An easy-to-follow guide that reveals the secrets of how to build your own breathtaking web interfaces from scratch.
FREE 177-page ebook
Free Tech Guides
NEW! Simply SQL
NEW! Teach yourself SQL! You'll learn how to make the most of your data using best-practice SQL code.
FREE 328-page ebook
Free Tech Guides
NEW! Killer UX Design
NEW! This FREE 289-page ebook is jam-packed with real-life examples that show you how to harness the power of user experience to build interfaces that influence and inspire.
Free Tech Guides
NEW! Killer UX Design
NEW! This FREE 289-page ebook is jam-packed with real-life examples that show you how to harness the power of user experience to build interfaces that influence and inspire.
Free Tech Guides
Home Networking
In this FREE 24-page guide we're going to explain the fundamentals of home networking - look at expanding your network to handle more devices, consider the different types of Internet connections, and guide you through some exciting scenarios.
Free Tech Guides
NEW! Killer UX Design
NEW! This FREE 289-page ebook is jam-packed with real-life examples that show you how to harness the power of user experience to build interfaces that influence and inspire.
Free Tech Guides
NEW! Linux: Embedded Development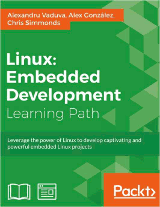 FREE FOR LIMITED TIME!
Develop captivating and powerful embedded Linux projects
FREE 989-page ebook
Free Tech Guides
NEW! Jump Start Node.js
NEW! Node.js is different. It lets you write front-end and back-end code in a unified language, leading to staggeringly fast and scalable projects.
FREE 176-page ebook